Halloween's getting closer, time for us to craft some spooky items to display on our homesteads. Work hard enough and you can even get a broom for your avatar's to ride around on! The Spook Shack is where it all happens; let's get started!
Expires on November 18th
Must Be Level 16+
Whenever you receive the popup below, click "Place Spook Shack" to get started on building it (if you aren't quite ready, select "Maybe Later" and purchase it at another time from the market.)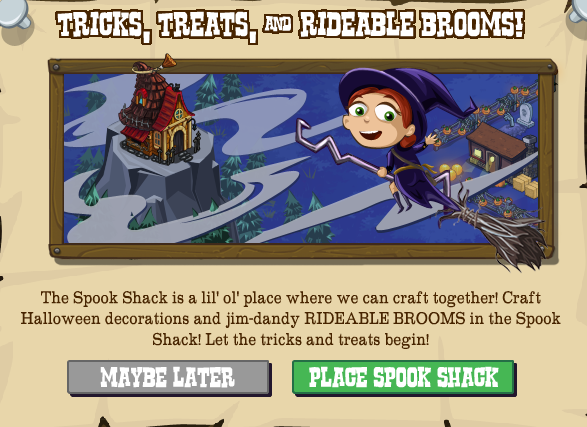 Place the Spook Shack. You will need the following items to finish it: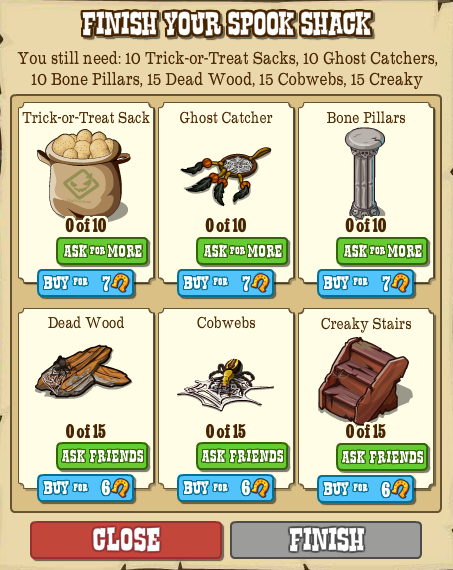 More About This Feature: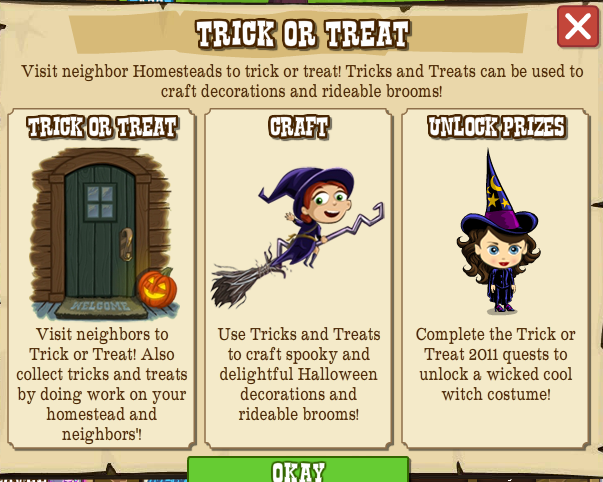 Finished result:
Along with the Spook Shack, you will have 3 new missions to complete:
Quote:
The Spookiest Homestead On The Frontier
-Place The Spook Shack
- Visit 5 Neighbor's Homesteads To Trick Or Treat
- Collect 10 Issues Of Frontier Living Magazine
Reward: 500XP, 1 Candy Bag, 500 Coins
To trick or treat, visit your neighbors. You will the option to choose one or the other upon arriving: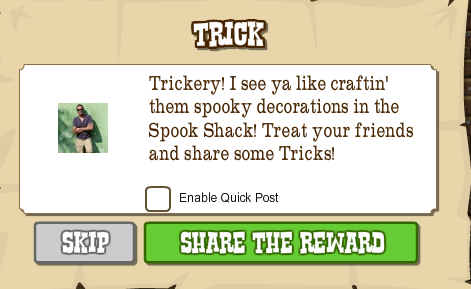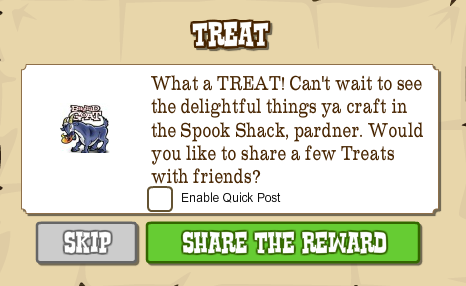 Quote:
Turning Tricks And Treats
- Craft 5 Of Any Spook Shack Decorations
- Collect 15 Halloween Kits
- Tend 80 Pumpkins or Ghost Pumpkins On Your Homestead Or A Neighbors'
Reward: 1 Candy Bag, 1000XP, 1 Unripe Pumpkins
Below are all the goodies you can craft inside the Spook Shack. Please note how to get some of the items below:
Corn Bristles drop from harvesting corn on your homestead & neighbors' homesteads.
Paper Bags, Sandstone, Fences, Treats & Tricks drop from clearing debris on yours & neighbor's homesteads.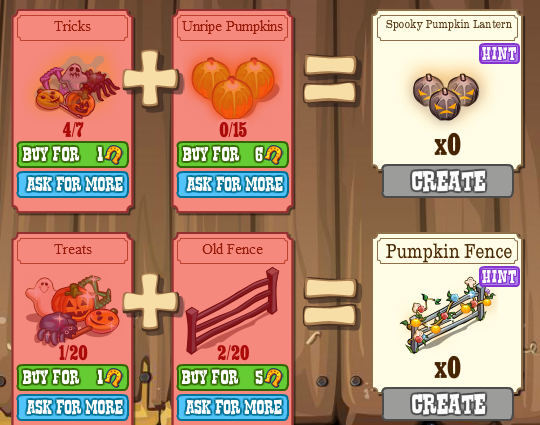 You can also purchase candy bags of tricks & treats in the market: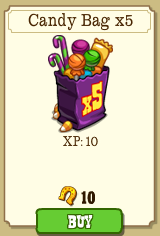 Quote:
Get Witchy
- Craft & Mount Any Wicked Broom In The Spook Shack
- Tend Any Paper Lanterns 10 Times On Your Homestead Or Neighbors'
- Have 10 Crafted Sppok Shack Decorations
Reward: 5 Candy Bags, 1000XP, 1 Witch Outfit
Happy Paper Lanterns are tend-able (3 hours between each tend.)
Below is one of the craftable brooms, along with what it looks like when your avatar takes a ride on it!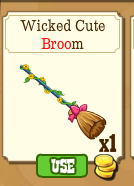 Along with new missions, items & buildings, we also have 1 new collection: