Finally the Pioneer Trail Fort Courage has been released!
At last, Fort Courage is now officially open! Get ready for the final showdown with those kidnappers and save young Ezekiel. We're finally here, what are you waiting for, have at it!?
To start out on Fort Courage, click "Go" when you receive the following popup in-game (this will allow you to advance from Avalanche Pass.) You can continue down the trail at a later time if you select "Stay."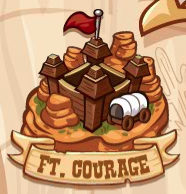 Once you are done with Avalanche Pass you'll be able to travel to Fort Courage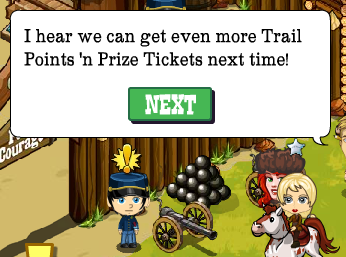 Now you get to replay the Trail. Please not that your wagon will be reset to zero, all upgrades will still be in tact.